Rising Damp Proofing Solutions Walsall
Wet & Dry Rot Timber Treatments
Other services we can help with in Walsall are:
Woodworm treatments, Timber repair and Cellar conversions
Impartiality and service lies at the heart of our ethos at Prestige Preservation. That's why, if you engage one of our technical specialists and get him talking about damp proof courses, he won't just tell you about one, but will dazzle you with a choice of 9 different products, all leading high street brands. As a BWPDA & PCA approved employee, his work will also be guaranteed for years to come and will be recognised by the Institutes you need it to be should you have plans to sell on.
Find out more about Damp Proofing here >>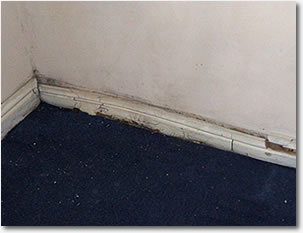 Damp, Dry & Wet Rot related problems in the Walsall Area
Telling the difference between a dry or wet rot infection is not as simple as you might think but distinguishing between the two is important before treatment is given. Give us a call today if you would like one of our trained professional surveyors to help you identify the extent and nature of your damp, wet or dry rot problems.