Meg the Dry Rot Dog
Meet Meg the Border Collie learning to sniff out Dry Rot
Her owner, Mark, has had Meg, a black and white Border Collie, since she was 8 weeks old. She will be two years old in January 2013. She is a currently being trained by both Mark and a professional search dog handler/trainer in the detection of dry rot.
Search training is something that is carried out every day in varied locations wearing a harness as a trigger so she knows it is time to work. At the time of writing, she has been training for around two months and she's loving it.
Currently the training involves developing a ball fixation and understanding the search 'game'. Everything Meg learns is done through positive reinforcement and play which is essentially a game for a dog. She is at her happiest when she is playing with a toy that she gets as a reward.
Aside from the search work Meg is a family pet who enjoys a very active lifestyle and enjoys days out in the mountains and doing Agility.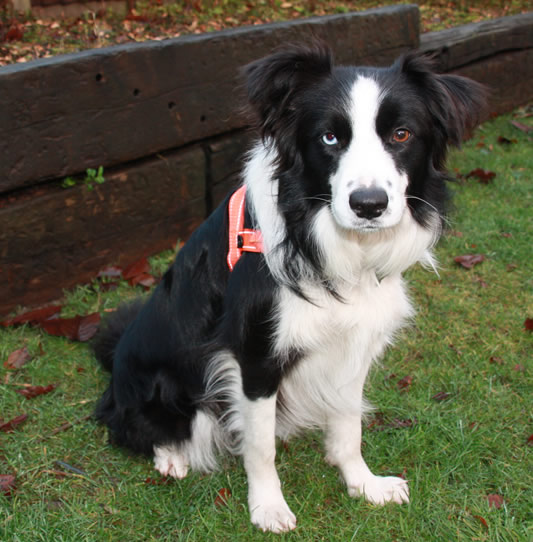 Watch out for more news coming soon…..
Watch out for more news about the progress of Meg's training and how this service will help both in the prevention of a serious case of dry rot developing and how she will be able to sniff out existing problems anywhere from residential houses and stately homes.